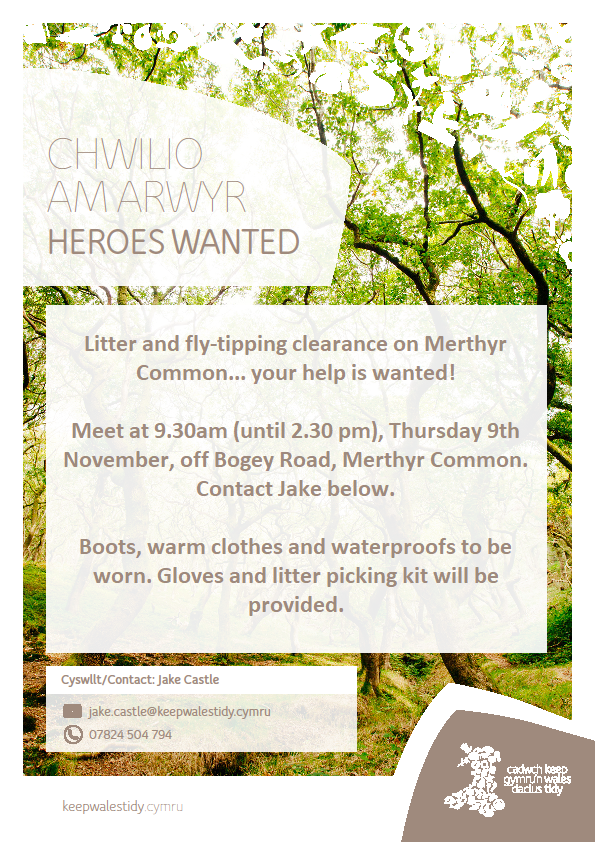 Email Received from Jake Castle at Keep Wales Tidy,
Hi there,
I thought you may like to know about a forthcoming clean up at Merthyr Common, 9th November. A poster is attached and the map below shows the meeting point, for a 9.30 am start.
Your support on the day would be hugely welcome.  Please feel free to share this info yourselves and come to me with any queries.
https://drive.google.com/open?id=1Rel5dVV_0HkJ4QrOlhmSOtzV3ac&usp=sharing
http://www.keepwalestidy.cymru/