Being free to move over hills on foot or in the air is a privilege only achieved with a paraglider.  There is no other sport that allows such diverse adventure from such a small and lightweight piece of equipment.  Hike and fly draws on many disciplines, learned over years of flying and experience in the hills.  This experience allows you to use your paraglider as a tool to move efficiently over complex terrain.
In Europe the popularity of hike and fly is booming, encouraged by the advent of light weight equipment and the dramatic reduction in pack sizes.  It is seen as an active sport and many use it as a form of exercise.  In the UK we have been slower to accept the concept, generally preferring to drive to a take-off than walk.  Certainly, our hills and weather are different but once you start looking you will begin to see new opportunities for flying and adventure.
In the Black Mountains and Brecon Beacons we have a huge playground designed for hike and fly.  The hills are smooth and clear and there is an extensive network of footpaths.  This guide aims to explain the concept and the tools to use to be successful and enjoy it.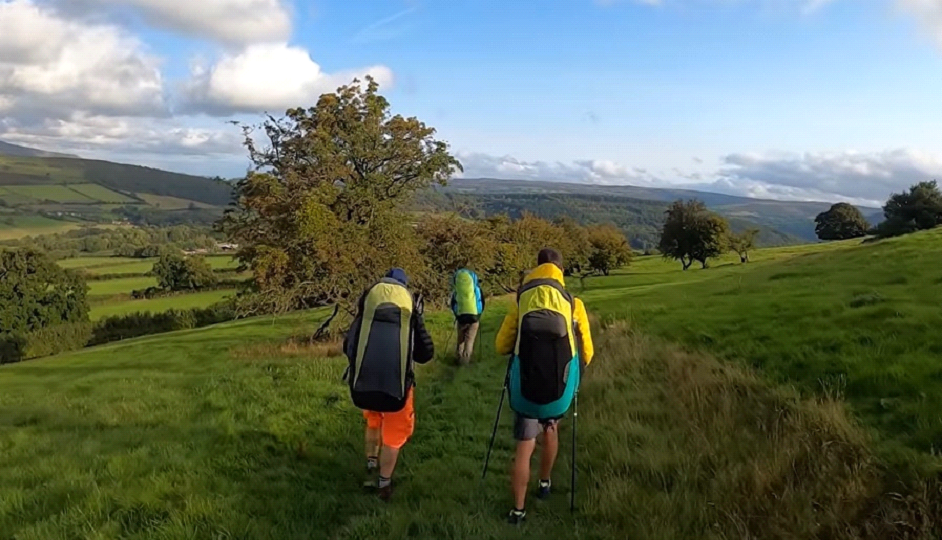 Below is a link to a video produced by club member Alistair Andrews of a beautiful November Hike and Fly in the Black Mountains.
The tabs below will give you information on a wide range of topics regarding hike and fly.