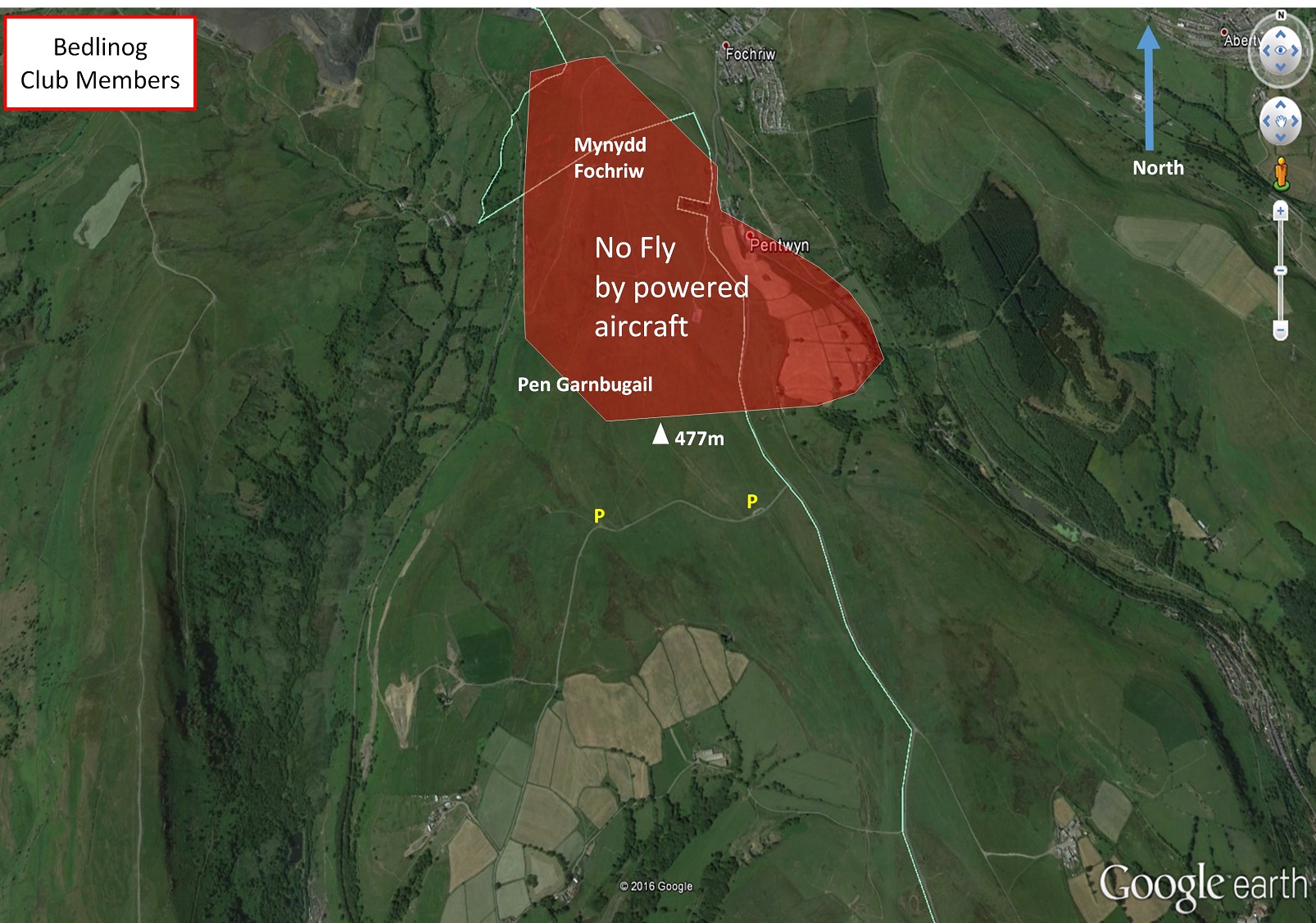 Status: Open

Site Latitude:N51.723490
Height ASL Meters:481m
Site Longitude:W003.303700
Height ASL Feet:1578ft
Wind Direction:All
Height Top to Bottom Meters:Various
Best Direction: SW & NNE
Height Top to Bottom Feet:Various
Minimum BHPA Rating Hang Gliding: BHPA CP rating
Member status:Members Only
Minimum BHPA Rating Paragliding:BHPA CP rating
OS Grid Reference and Prefix:SO 100 035
The best directions for this hill are WSW-SW and NNE-NE.
No taking off at the trig point for powered aircraft.
Land anywhere, however not in the valley between Bedlinog and Merthyr to the west.
South East Wales sites often have very large, undefined take off and top landing areas, which may change position according to conditions. To avoid the potential for collision, pilots making a top landing should keep well away from gliders taking off, who may in some cases have limited visibility.
This is not the best of flying sites, but is good for ground handling as the area is wide open with gentle slopes all round. The SW and NE slopes are steeper but do not have a great height difference. The hill can be used as a top up for XC from Merthyr direction.
The area is open grazing land, covered in grass with few exposed rocks and gullies. There is a real problem with fly tipping and hypodermic needles have been found in the area of the car park. Livestock graze the land and wild horses roam freely. The NE slope does have issues with the local grazier from the farm to the NE, however he does not have any legal ownership of the land.