Welcome to the South East Wales Hang Gliding and Paragliding Club
The SEW Hang Gliding and Paragliding Club is one of the biggest and longest established clubs in the UK. We have access to sites within the Brecon Beacons National Park and regularly enjoy flying high over the highest peaks within this rugged and scenic region.
We provide a structure and focus for our sport in the region and pride ourselves on protecting access to flying sites for future generations of free flyers to enjoy. The club is a member of UK national body for our sport, the British Hang Gliding and Paragliding Association (BHPA).  Our club members hold pilot ratings issued by the BHPA, from beginner to advanced.
Our aim is to promote the enjoyment of the sport and we are strong believers in building a club culture that is second to none. We organise flying events as well as various educational and social gatherings throughout the year.
Enjoy the majestic skies around the Brecon Beacons, the Black Mountains, the Blaenavon World Heritage Site and the South Wales Valleys, whilst meeting like-minded individuals who share your passion for free flight. Join us today!
The club is also committed to supporting local services and charities. The club raises money for the Welsh Air Ambulance, ownes and manages approximately 1000 acres of the SSSI on the Blorenge and organises litter picking events on the local hills.
Please go to www.walesairambulance.com if you would like to do your bit for the Welsh Air Ambulance – you never know when you're going to need them.
Please check the BHPA website for further advice on flying in England or Wales.
Membership benefits
SEWHGPG Site access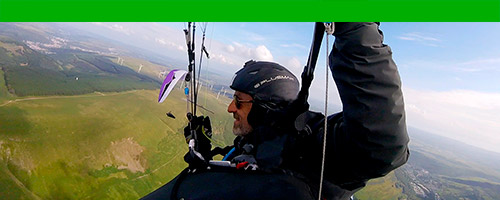 Due to the requirements of the site landowners, generally the National Trust and Brecon Beacons National Park, some SEWHGPG Club sites are for MEMBERS ONLY, or for guests invited by the SEWHGPG Club Committee. All our MEMBERS ONLY sites are paid for by the club solely from member subscriptions. No training of any description, other than coaching of club members can take place on club sites without the prior consent of the SEWHGPG Club committee.
Regular meet-ups & events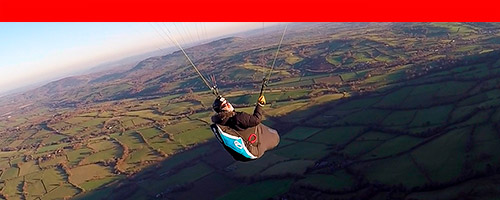 South East Wales Hang Gliding and Paragliding Club members are strong believers in building a culture of excellence within the club through continuous learning and open discussion. We achieve this by hosting regular educational talks and social events, ranging from theoretical lectures given by our Club Coach in order to progress through the BHPA qualification system to more interest based talks such as progressing your XC career, flying with birds of prey, and many other free-flying related topics.
A friendly community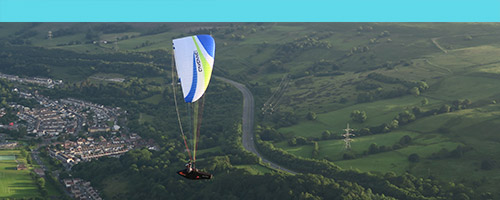 There are many reasons and benefits to joining the South East Wales Hang Gliding and Paragliding Club, we're a jolly bunch, and we want to help you have the most fun possible, while staying safe and sound, but definitely not on the ground. We also keep everyone updated to where is flyable using our site report system which is live and time sensitive. You'll know first-hand when to leave work early and head to the hill to get your airborne fix!